SPONSORED BY FLUOR
---
Children with autism spectrum disorder and their families are invited to experience the Fort Bend Children's Discovery Center with dimmed lights, limited extra sounds, and no distracting motions during this private event. Extra signage is added to help visitors determine things not to climb on, and entrances between exhibits where it is good to stop and wait for an adult before continuing. Our Sensory Friendly Days offer a wonderful relief from extra stimuli. These exclusive events include the following modifications:
‍
Less crowded environment
Light and sound reduction
Extra visual safety signage
Designated quiet rooms
This event is FREE for members. General admission is $8.

​Event time is from 10am-2pm.

REGISTRATION IS REQUIRED FOR THIS EVENT
‍
If you would like to bring a group of 15+, please contact:
Lydia Dungus, Reservations Coordinator
ldungus@cmhouston.org
(713)535-7238

oN-gOING ACTIVITIES:
---
Halloween Story Time
Join us for a spooky interactive reading experience!
11:00 a.m. & 1:00 p.m.
Location: Kidtropolis Town Center
Faithful Paws
Fuzzy, friendly, and fluffy all over! These therapy pets are sure to bring a smile!
10:00 a.m. – 12:00 p.m.
Location: Kidtropolis Entrance

ACES (Autism Comprehensive Educational Service)
Visit ACES and learn more about Applied Behavior Analysis (ABA).
10:00 a.m. – 1:00 p.m.
Location
:
Front Entry Hallway
Autism Moms of Houston
Visit AMoH, a nonprofit created to empower, educate, advocate for, and celebrate inclusion for everyone on the autism spectrum.
10:00 a.m. – 1:00 p.m.
Location: Front Entry Hallway
Cool Down Area
10:00 a.m. – 2:00 p.m.
See Staff for assistance
October 30 : Sensory Friendly Day
2023/10/30
Join us for a fun, enjoyable and interactive learning experience in a comfortable and accepting environment during this private event.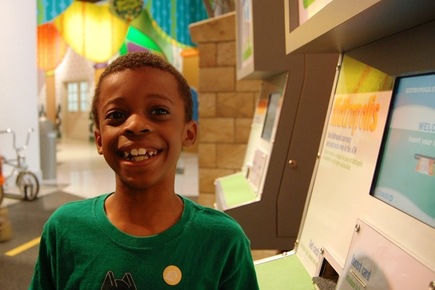 http://www.childrensdiscoveryfb.org/october-30-:-sensory-friendly-day
$8 Admission
Fort Bend Children's Discovery Center
198 Kempner St
Sugar Land
Texas
USA
77498